JORDAN NATHANIEL ARTHUR FOUTS
---
Previous Page | Gallery Entrance | Next Page
---
LINKS:
His Homepage
GROUND ZERO'S TITLES:
Welcome to the WWWF, SUCKA!
Pugnacious Pugilistic Pandemoneum
Jordan, another regular contributor to our site, came up with a couple of very cool logos. The only problem was that we were looking for something that we could call our own and these two promised to attract more lawyers than a multi-ambulance accident. It has been estimated that adopting the second logo could provide the FDA daily recommended allowance of legalese for 372 lawyers for an entire year.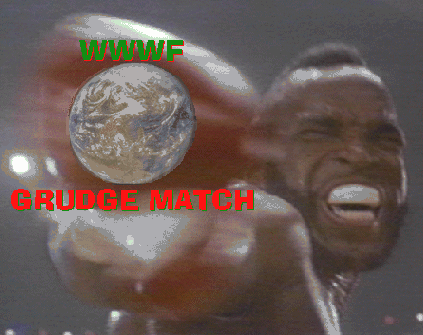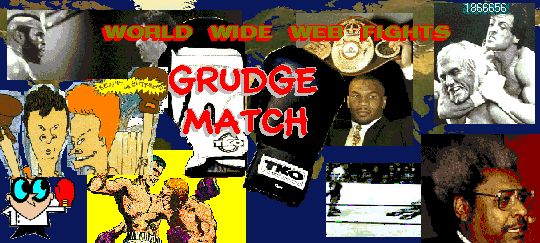 ---
Previous Page | Gallery Entrance | Next Page
---
Current Match | History | Suggestions | FAQ | Stats
Links | Awards | Commentators | Real Life
---
© 1999, WWWF Ground Zero